TripGuru - Where's Your Next Adventure?
Browse, book and discover unmissable experiences.
Join travelers on hand-picked activities, all available everyday and last minute.
Chiang Mai Small Group Foodie Tour - Night Market Thai Food Tour
Includes: Transportation, food and tastings, water, local guide.
Free Cancellation - 24 hours notice
Available Languages: English
Pickup / drop off to your hotel
Join 2 others on this trip on Dec, 17
Small groups (max. 5-9 people)
Highlights
Brush-up on your Northern Thai history as told by a local guide

Discover a wealth of delicious dishes beyond the quintessential Khao Soi

Immerse yourself in Chiang Mai's markets and temples

Interact with restaurant / stall owners and chefs at authentic eateries
What you can expect
Eat your way through Chiang Mai with this delicious experience that will throw you headfirst into Lanna food culture. Your licensed local tour guide will begin by giving you a quick brush-up of local history at Warorot Market. The city's largest and most diverse street market is also one of Chiang Mai's oldest, having been around for over a century. Inside, we'll stop at our favorite stands and try local highlights like Sai Oua (Northern Thai sausage made daily), fresh Golden Curl, mango sticky rice, and Thai iced tea.
Itinerary
Pick up from free pick up areas
Departure from Meeting Point
Wat Chedi Luang, Old City
Chang Puak Gate night market
On the bank of Mae Ping River next to the the small bridge. It is a few steps away from Warorot Market.
Free pick-up and drop-off only for customers located in the central city of Chiang Mai and the surrounding areas of the Old City Wall in Chiang Mai Province including Chang Klan Road, Thapae Road, Wualai Road in zones of the Night Bazaar, Lam Yai Market (Kad Luang), Sunti Tham, Nimmanhaemin Road, Super Highway Road from Rin Come Square to Kuang Sing Square pass road, Arkhet Transfer Station, Railway station and Chiang Mai Airport, Areas within 2km from the city area (Muang District)

Great experience with a friendly and knowledgeable guide. Great food too. Highly recommended.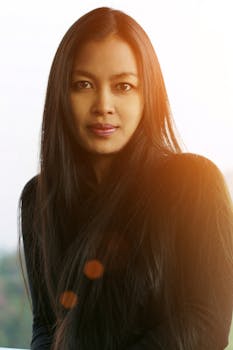 First Time booking on this platform, really enjoyed the tour. With the price I have to pay, I didn't expect much but it turns out to be amazing! I tried a lot of food and have a chance to around aroun...+more
What's included in the price
Hotel Pick up and Drop Off

Air-conditioned Vehicle

English-speaking tour guide

Food tasting in Warorot Market and Chang Puak Gate night market (Seasoning fruits, Chiang Mai Sausage, Chicken/pork barbecue, Chiang Mai noodle, Cowgirl pork rice, Mango sticky rice)

Entrance Fees (Wat Chedi Luang 40THB)
What's excluded from the price
Our cancellation policy
If you cancel at least 24 hrs before the activity date, TripGuru will provide a full refund of the price paid at booking.

If you cancel less than 24 hrs before the activity date, or if you don't show up on the Date, no refund
When you will get your confirmation
You will receive a confirmation email instantly after booking

In the event that you do not receive an email from us, please check your Spam folder or notify us via email
Wed, Oct 16
From
$29 per person
Book With Confidence
No worries! The activity will take place
even if the group is not full.
Thu, Oct 17
From
$29 per person
Book With Confidence
No worries! The activity will take place
even if the group is not full.
Fri, Oct 18
From
$29 per person
Book With Confidence
No worries! The activity will take place
even if the group is not full.
Play it safe with our
Trip
Guru
guarantee
Certified tour operators so that you can book with confidence
Only hand-picked experiences that have been tried and tested
Trips available everyday and at the last minute
Small groups so that you can connect with like-minded people
Sustainable and socially-responsible travel